CLICK HERE TO APPLY FOR A DOG
+We are ALL volunteers. Please do not complete the application to adopt UNLESS you are ready to ADOPT. Do not waste the volunteers time please.+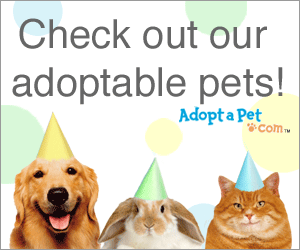 THANK YOU TO ALL OF OUR AMAZING SPONSORS, VOLUNTEERS, ATTENDEES OUR 2ND ANNUAL NIGHT AT THE RACES WAS A HUGE SUCCESS. WE RAISED ENOUGH MONEY TO PAY FOR VETTING, TRANSPORTING, FOOD, SUPPLIES, FOR MORE THAN 3 - 1/2 MONTHS ($11,882.00)! BEING AN ALL-VOLUNTEER NETWORK ALL OF THE MONEY RAISED GOES DIRECTLY TO THE ANIMALS AND THE CARE OF THE ANIMALS. LOOKING FORWARD TO NEXT YEAR. CHECK BACK FOR DETAILS AS THEY ARE MADE AVAILABLE.
THANK YOU AGAIN FOR EVERYTHING.
++++++++++++++++++++
NEED A GREAT GIFT FOR AN ANIMAL LOVER IN YOUR LIFE???
THE HOLIDAYS ARE RIGHT AROUND THE CORNER....GIVE THE GIFT OF LIFE
A $50.00 OR GREATER TAX-DEDUCTIBLE DONATION TO CLOSE TO HOME ANIMAL RESCUE ALLOWS YOU TO NAME AN INCOMING DOG. YOU CAN CHOOSE ANY NAME YOU WOULD LIKE AND GIVE IT AS A GIFT TO THAT HARD TO BUY FOR ANIMAL LOVER IN YOUR LIFE, YOUR OWN PET, A DECEASED FAMILY MEMBER, ETC. WHATEVER YOU WOULD LIKE! YOU CAN SEND THE MONEY VIA PAYPAL AT This e-mail address is being protected from spambots. You need JavaScript enabled to view it OR YOU CAN MAIL YOUR CHECK TO:
CLOSE TO HOME ANIMAL RESCUE
P.O. BOX 1061
MENTOR OH 44061
PLEASE INCLUDE THE NAME OF THE FUTURE NAME AND ALSO AN ADDRESS WHERE YOU WOULD LIKE THE PHOTO OF THE FUTURE DOG SENT TO EITHER AN EMAIL ADDRESS OR HOUSE ADDRESS
~~~~~~~~~~~~~~~~~~~~~~~~~~
DID YOU KNOW THAT JUST BUYING PURCHASING CERTAIN LICENSE PLATES YOU CAN NOT ONLY SHOW YOUR LOVE FOR ANIMALS, BUT ALSO HELP DONATE TOWARDS ANIMAL RESCUE ORGANIZATIONS LIKE CHAR? HERE IS THE LINK TO THE INFORMATION!
http://www.petsohio.com/index.html
~~~~~~~~~~~~~~~~~~~~~~~~~~~~~~~~~
A FANTASTIC RESCUE STORY PLEASE READ ABOUT BANDIT!
TRAINING CAN SAVE LIVES. MEET SAM FORMERLY KNOWN AS BANDIT. BANDIT WAS DUMPED LIKE TRASH AT THE CARROLL COUNTY DOG POUND ( A GASSING FACILITY). CLOSE TO HOME ANIMAL RESCUE BROUGHT HIM INTO OUR PROGRAM SKINNY AND CLEARLY HE HAD NEVER LIVED IN A HOME. WELL THAT WAS 17 MONTHS AGO AND LOOK AT HIM NOW. HIS MOM, JOYCE, ADOPTED HIM FROM CLOSE TO HOME ANIMAL RESCUE AND "He was first Delta (Pet Partners ) Certified as a Greeter Canine at the Cleveland Clinic. Yesterday he passed the TDI evaluation, so he is now certified to visit patients in hopitals. He receivedGgood Citizen Award and can be AKA approved for Mix Breed" PLEASE DON'T DUMP YOUR DOG TO DIE AT A POUND WHEN TRAINING YOURSELF TO TRAIN HIM/HER CAN PRODUCE THE DOG BEHAVIOR YOU SEEK.
BEFORE
AFTER
LOOKING TO ADOPT??? CHECK OUT THE LINK BELOW TO WATCH A VIDEO OF ALL OF OUR CURRENT ADOPTABLES OR CLICK ON THE OUR ADOPTABLE DOGS TAB TO THE LEFT.

~~~~~~~~~~~~~~~~~~~~~~~~~~~~~~~~~~~~~~~~~~~~~~~~~~~~~~~~~~~~~~~

EMILY IS DOING GREAT! THANK YOU TO EVERYONE WHO DONATED. BELOW ARE BEFORE AND SO FAR THE AFTER PICTURES OF EMILY WHO WAS EMACIATED AND FOUND ON THE SIDE OF THE ROAD NEARLY DEAD. SHE IS STILL CONTINUING TO PUT ON WEIGHT AND AS SOON AS SHE IS AT A HEALTHY WEIGHT SHE WILL BE SPAYED AND READY FOR HER NEW HOME. THANK YOU FOR HELPING EMILY AND SO MANY OTHERS LIKE HER!
BEFORE
AFTER

ANOTHER AMAZING RESCUE: ERNIE. ERNIE WAS FOUND IN SOUTHERN OHIO WITH BURNS ALL OVER HIS SIDE. HE WAS IN A POUND, SCARED, AND NOT TRUSTING. AFTER HIS FOSTER MOM (WHO IS ALSO ONE OF OUR GREAT VET TECHS AT THE WILLOUGHBY PET HOSPITAL) WORKED WITH HIM AND NURSED HIM BACK TO HEALTH PHYSICALLY AND MENTALLY ONE OF HER CO-WORKERS DECIDED THAT ERNIE WAS THE PERFECT NEW ADDITION TO HIS FAMILY! CONGRATS TO ERNIE AND HIS NEW DADDY!
BEFORE

AFTER